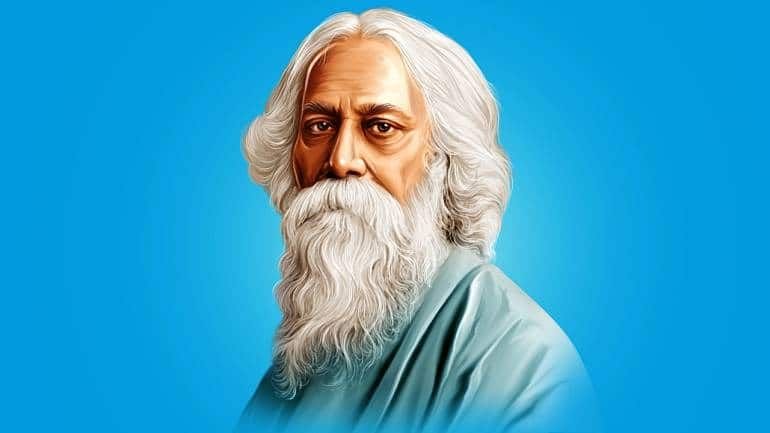 Let us remember the man of talent on this day
Rabindranath Jayanti, also known as Rabindranath Tagore Jayanti or Rabindra Jayanti, is a worldwide cultural event commemorating Rabindranath Tagore\'s birth anniversary. It is predominantly observed by Bengalis. It falls on the 25th day of the Bengali month of Boishakh in early May.
Rabindranath Tagore was a complex guy who began writing poems at the age of eight and published his first book, a collection of poems, at the age of sixteen.
Rabindranath Tagore is the only person known to have penned national anthems for two separate countries. He wrote India\'s national anthem "Jana Gana Mana" and Bangladesh\'s national anthem "Amar SonarBangla." Rabindranath Tagore is said to have influenced the words of Sri Lanka\'s national hymn.
At the age of 60, Rabindranath Tagore began drawing and painting and conducted several successful exhibitions of his work. Northern New Ireland scrimshaw, British Columbia Haida carvings, and Max Pechstein\'s woodcuts all impacted his work.
Rabindranath Tagore chose Shakespeare, Religio Medici, Coriolanus, and Antony and Cleopatra instead of schooling and college for the independent studies. Tagore didn't like formal education too much, and also he was tutored by his elder brother Hemendranath. Later he attended college for one day only.
Rabindranath Tagore is well-known for his contributions to Bengali literature and politics. In numerous realms of art, his poetry, cinema, songs (called Rabindra sangeet), dramas, and novels are still admired and studied. He was the first non-European to win the Nobel Prize for Literature for his contributions to international literature (1913).
Rabindra Jayanti is an annual cultural celebration held by Bengalis all over the world to commemorate Rabindranath Tagore\'s birth anniversary. Every year, as a tribute to Tagore and his works, a variety of cultural programs and events, such as Kabipranam – the songs (Rabindra Sangeet), poems, dances, and dramas, written and composed by Tagore, are organized by various schools, colleges, and universities in Bengal, and also celebrated by various groups abroad.
Satyajit Ray, an acclaimed director, and Academy Award winner, made several films based on Tagore\'s short stories and books. In Santiniketan, West Bengal, Tagore founded the famed Visva-Bharati University. Rabindranath Tagore was never a fan of classroom instruction. As a result, he developed the concept of holding classes outdoors, which the University and its students still do today.
He was opposed to the British administration in his later years and abandoned "Knighthood" in protest after the Jalianwalla Bagh slaughter.